Hi, I'm Angela. Welcome to Angel Wigs!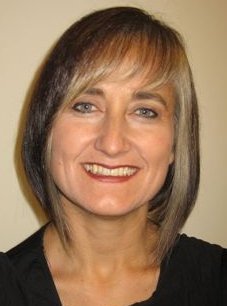 Angela De Franceschi has been in the hairdressing profession for 25 years and for the past 19 years she has worked with wigs.
Angela pioneered the introduction of soft-based suction wigs in Melbourne. Her passion is to help clients regain their self-confidence, dignity and lifestyle and the ability to relax in every environment, whether this means sitting having coffee with friends, swimming or playing sport.
Helping you live life as fully as possible
If you are seeking a wig that will give you back your confidence and freedom, then this website has been designed for you. Many people all over the world suffer medical hair loss such as Alopecia, Leukemia, Cancer, Triclomania, female pattern baldness and male pattern baldness. Freedom Wigs, from Angel Wigs, bring back the joy of living life fully and the self-esteem so closely linked to personal appearance.
Angel Wigs help people with long-term hair loss regain their lifestyle. They're so natural no one will be able to tell you are wearing one. That's because they're made from real human hair, implanted into a custom made skin using a technique that produces an even spread of hair. This ensures a natural appearance, natural feel and natural hair movement.
Angel Wigs also caters for partial hair pieces for all clients who may have a permanent hair loss patch. We also assist clients with defuse alopecia and female pattern hair loss with camouflaging products.
---
Listen to ABC radio interview (July 2019)
Listen to the interview by Sarah McConnell, Producer, ABC Radio Broken Hill.