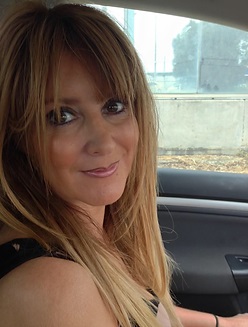 Introducing hairloss specialist trichologist Kay Fitzgerald from Melbourne Trichology hairloss clinic. 
Melbourne Trichology was founded by Kay to bring honesty and genuine help to those struggling with hairloss.
Kay interacts with her patients with the heart of a teacher. She has vast experience in all hairloss conditions , having consulted with thousands of patients.
POST-COVID HAIRLOSS
Commonly in the last 12 months we have had a large increase in post covid patients experiencing excess shedding.
Please do not panic !!
As frightening as it seems this condition will recover. The condition is known as Telogen effluvium. It usually lasts anywhere from 3-6 months. If it lasts longer then 6 months then you may request your doctor to run some blood tests to rule out any other underlying condition that may be causing your on going shedding.
Do not be fooled by shampoos for hairloss as they will NOT grow hair. They generally plump up the cuticle which can leave your hair feeling better. If you know that when purchasing a product then you may be happy with the results.
If you have any enquiries or would like a diagnosis and treatment options, then contact Kay.
Melbourne Trichology hairloss clinic for those in need has 3 locations.
Eastbourne House 62 Wellington Parade, East Melbourne
381 Sayers Road, Hoppers Crossing
12 Amaroo Grove, Burnside
Phone 0456607863
Website: www.melbournetrichology.com.au
Instagram: melbourne_trichology
If you or your family or friends have early stage hair loss, chatting to Kay maybe helpful