Changes to hair lengths – Please refer to Variety or AAAF site
Donating your hair can help others and is personally rewarding.
Hair needs to be natural – no dyes, colours or treatments.
because to make one wig it takes between 10-20 pony tails so we need to know that all the hair is in the same condition.
The amount of hair you wish to donate will determine where you need to place the elastic bands. Your local hairdresser will be able to do this for you.
Secured top and bottom of the pony tail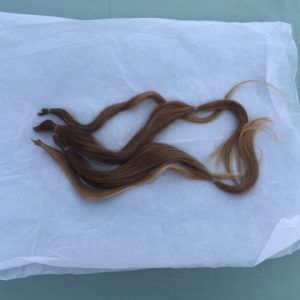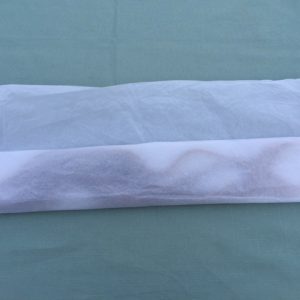 When posting your pony tails, this will ensure that the individual pony tails don't tangle into each other.Lay the hair flat on a piece of tissue or newspaper and then wrap it.
Donations of hair are made into specialised wigs for kids who have lost their hair due to a medical condition such as alopecia or long term hair loss after some cancer treatment, or due to Trichotillomania.
VARIETY –  visit their new website to find information and contact details in your State: www.variety.org.au
See the new Hair with Heart guidelines for donating hair