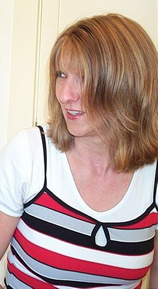 Government subsidy
In Victoria, if you have alopecia or need to wear a wig because of other medical conditions, you are entitled to a subsidy under the Victorian Aids & Equipment program.
You can claim $240 in Victoria through A&EP every 2 years if you're over 16 yrs. If you're under 16 years, you can claim $600.
Download the claim form before ordering your wig: pdf | Word
You can claim wig on your tax under medical expenses. Check with you accountant.
If you are covered for extras in your health insurance you can claim a rebate. You will need a letter from your doctor explaining your hair loss.
Other suggestions for finance: Princess Charlotte foundation. Check website for details.
Alopecia information and help in your state
If you live in Australia, have alopecia, and would like to talk to someone else with alopecia in your area:
Victoria
Alopecia Areata Support Association Vic: 03 9513 8580
Queensland
AASA (QLD) Inc.
PO Box 340, Fortitude Valley, QLD 4006
Illawarra
60 Yellagong Street
West Woollongong
NSW.  2500
Newcastle NSW
Julie: 02 4929 7300
Sydney
Alopecia Support Group – Sydney
Contact: Linda Boulus
email:info@alopecia-sydney.com
http://www.alopecia-sydney.com/
Canberra and Perth – Currently no contact information available
Princess Charlotte Alopecia Foundation (raises funds for affected children)
Other national and international links:
Support groups in Australia, New Zealand and worldwide: www.kumc.edu/gec/support/alopecia.html
Helpful hints and tips
No eyebrows or eyelashes?
Need to shave areata regrowth?
http://headblade.com/
Want to think about styles?
Head wraps and hand made cotton wraps
www.headwraps.com.au
Telephone Pam: 0439359474 / 03 97359474
Eyebrows, eyelashes and make up for facial hair loss
www.feelgoodlookgood.com.au
Contact Linda: 0418 111399
Other options
Great places to find hats are the markets , particularly craft markets. If you have a particular size head you could have one custom made.
We can also put you in contact with a cosmetic tattooist for eyebrows and eyelines. We can also help you find and apply great eyelashes.
Most importantly we have established a great supportive network. We can connect you with other people who have medical hair loss. You will no longer feel like you are the only one.